Risk Analysis and Assessment at the Port of Long Beach
Client: Port of Long Beach (POLB)
Location: Long Beach, CA
Timeframe: 2016 - Present
Status: Ongoing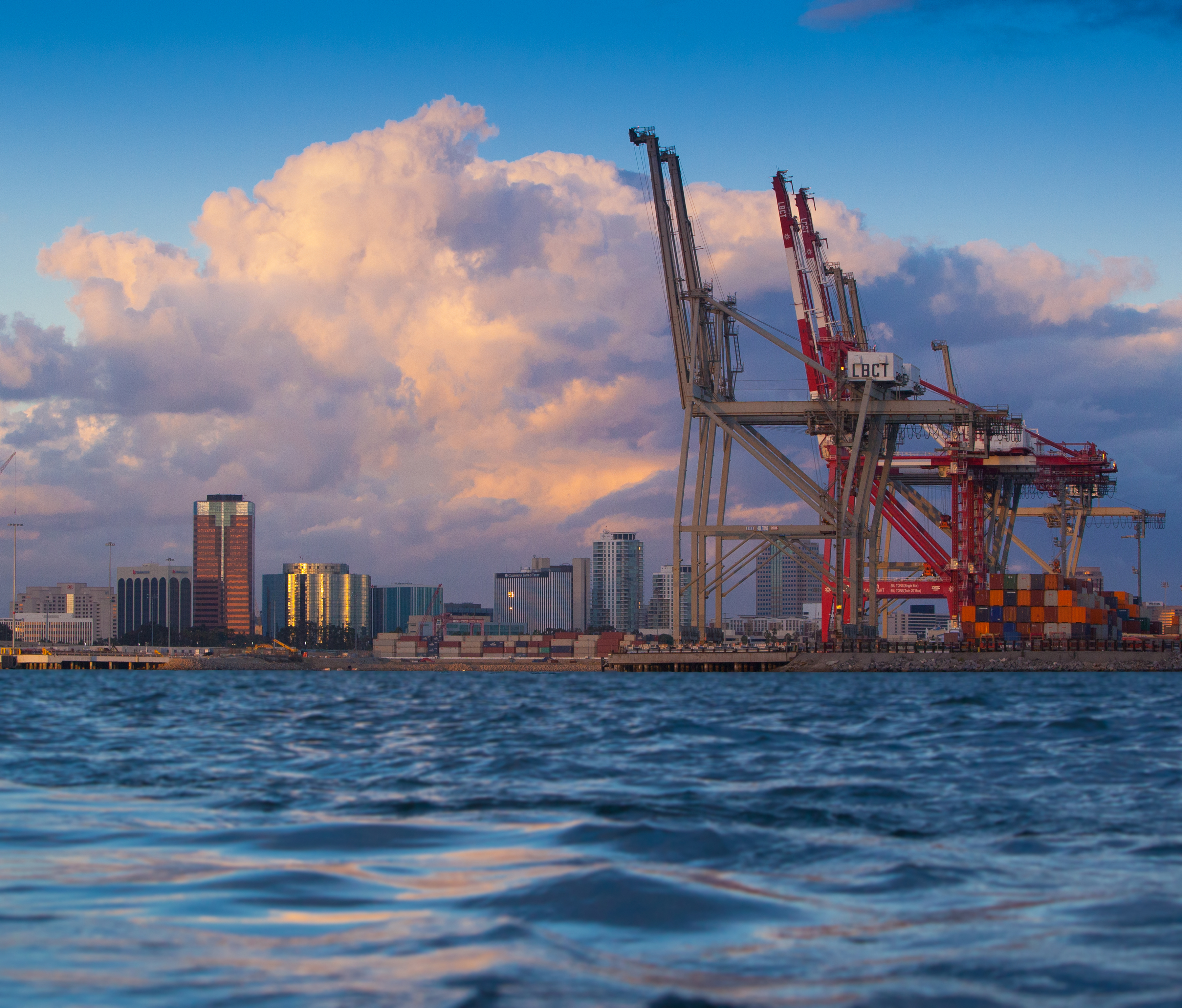 The Port of Long Beach projects and programs—as part of the Capital Development Program—must be developed under tight budget and schedule constrains using innovative designs, integrated new technologies, strong environmental mitigations, and sustainable development practices. As part of its standard project delivery process, the Port adopted the risk analysis, assessment and mitigation (RAAM) techniques. RAAM procedures are a project management best practice used in most high-risk, high- consequence industries, including nuclear, aerospace, oil, rail, and the military to identify and manage risks throughout the life of a project. RAAM ensures that project risks and mitigations are considered and determines schedule and budget risk-adjusted contingencies.
3COTECH, Inc. is providing multi-level (policy, program, project) transportation-based risk analysis, assessment, and mitigation planning services to the Port of Long Beach as a subconsultant to Cardno, Inc.
The scope of work includes gathering stakeholder inputs, facilitating risk workshops, use of models and tools, like the Monte Carlo simulation, report development and data tracking. 3COTECH coordinated and categorized, both qualifying and quantifying stakeholder inputs for informed decision making with tracking and mitigation strategies. 3COTECH served as a facilitator and moderator during the workshops to assess risks associated with planning, engineering, and construction; and to develop risk-adjusted budget contingency estimates for the overall budget. The projects included  Middle Harbor Terminal Redevelopment (MH) Program and Tesoro MOTEMS. The projects within MH Program included Pier E Rail Mounted Gantry Crane Container and Rail Yard and South Gate; and Berth E22 Wharf and Backlands Redevelopment. The $1.3 billion MH Program is combining two aging shipping terminals into zero emissions facility, the greenest and most technologically advanced container terminal in the world.
3COTECH team member—Kat Janowicz—has been involved in risk analysis, assessment, and mitigation services for the POLB since its inception. She served as workshop facilitator; was instrumental in the development of the POLB Risk Assessment Manual; and provided QA/QC for programs like Middle Harbor and Pier B Rail Yard expansion ($560M TIC).
Project Highlights
Developing risk assessment and analysis for capital improvement projects and programs

Facilitating and moderating workshops with stakeholders

Risk analysis results are being used to adjust overall project budget and schedule

Mitigation strategies have saved millions of dollars