Our Company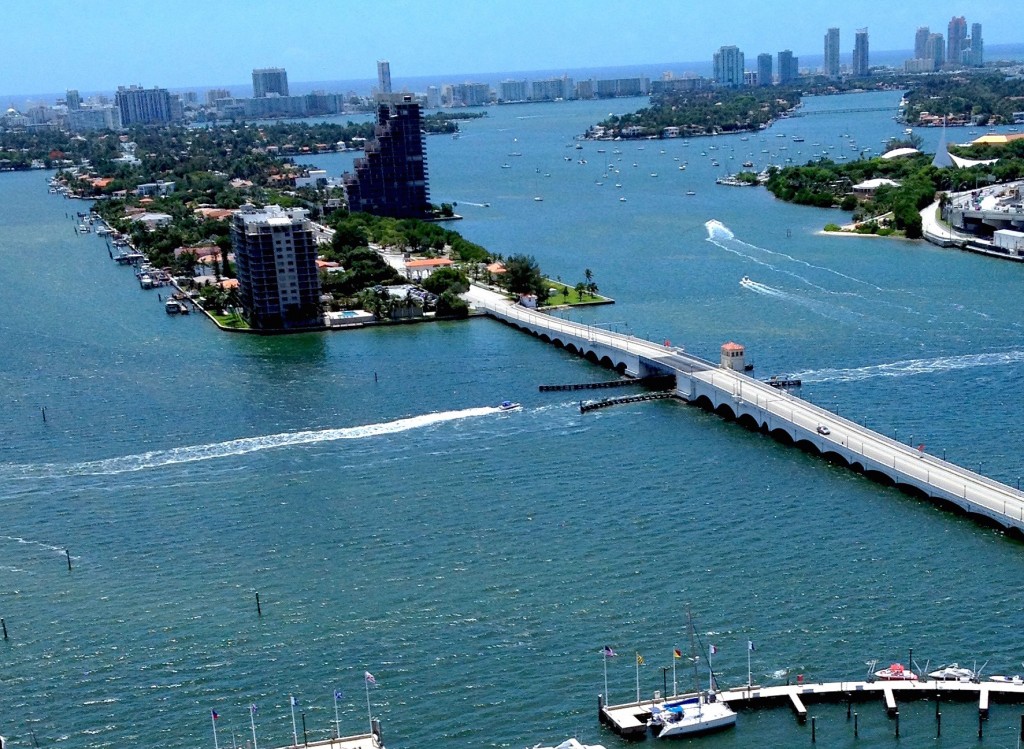 3COTECH is redefining sustainability by taking an all-inclusive lifecycle approach for informed decision-making at the energy-transportation nexus. In addition to environmental elements, this approach includes risks, resilience, reliability, technology, social equity, and business continuity. It spans from planning through engineering and construction to operations and maintenance, including stakeholder engagement and workforce development. 
We have worked with the San Pedro Bay ports, LA Metro, and other public and private sector clients.
3COTECH consultants not only advise organizations on technical, commercial, and strategic issues but they also help those organizations navigate the complex three-way junction between energy, transportation, and global trade. 
We help develop strategies and partnerships that will ensure you and your partners can effectively, efficiently and sustainably move people and goods on land, at sea, and it the air.
3COTECH is a certified SBE, DBE, WBE and LBE.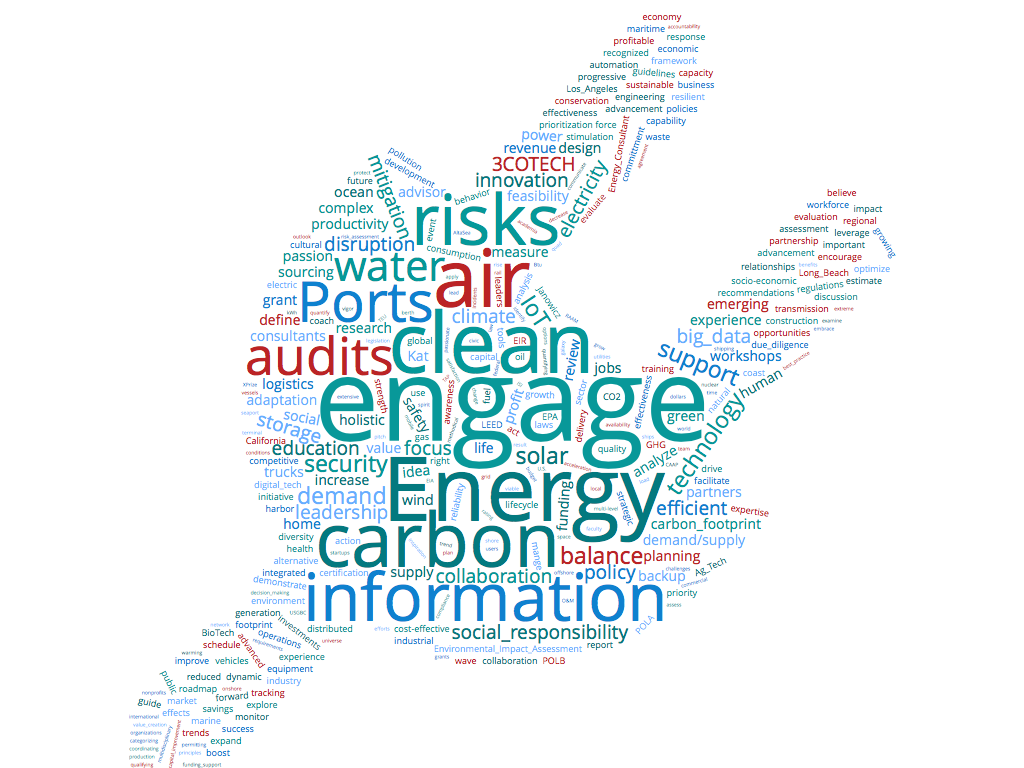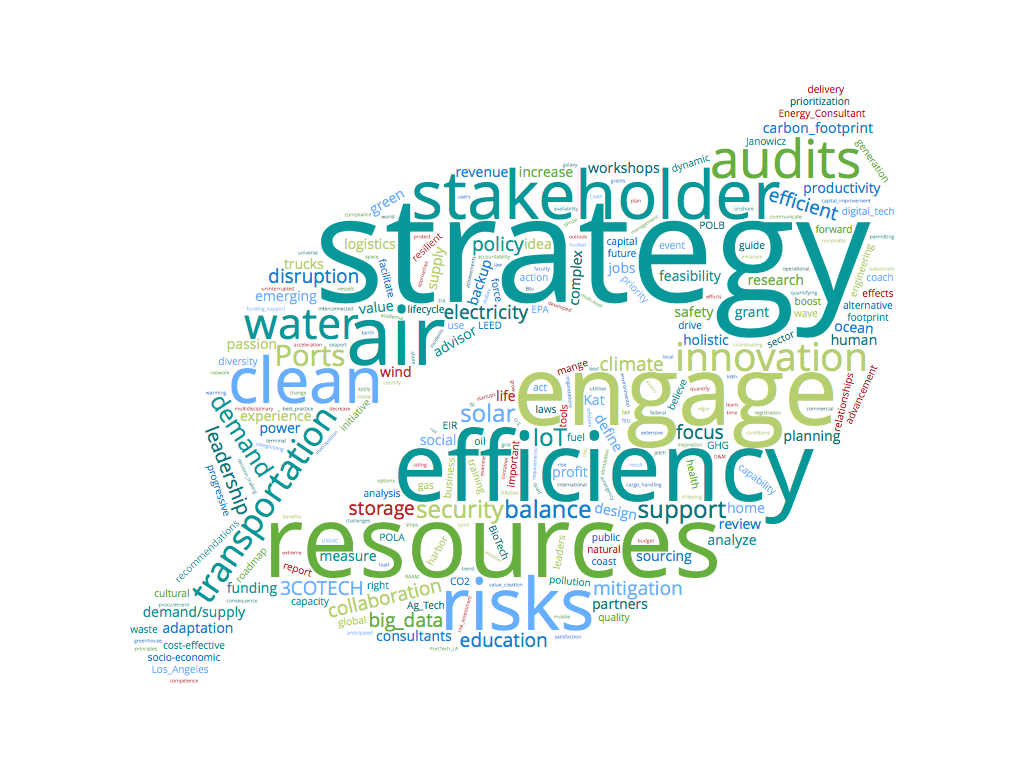 WHAT OUR CLIENTS SAY
"Your contribution to the Port of Long Beach (POLB) Risk Management proposal was highly valued by the Cardno team and me. Your strategic inputs to the proposal and active participation in the interview with the POLB for this contract were one of the key elements of this successful pursuit."
John D. Pauling, P.E.
National Director of Transportation, Cardno Government Services
"(Kat Janowicz, Principal, 3COTECH) has been highly effective in providing processes improvements that have led to higher quality deliverables which was recognized by the client."
Gerald L. Goldsmith
VP Nuclear, WorleyParsons Nuclear Services
"(Kat Janowicz, Principal, 3COTECH) leads by example, values timely delivery of results, and fosters open communication."
John Ioannidi, P.E.
Senior Advisor and Chairman of the Technical Advisory Board, Polish Nuclear Power Plant Project
"On behalf of Shell Pipeline Company, West Coast Facility Engineering, I would like to take this opportunity to commend your exceptional efforts in supporting Shell's Western Region 2013 and 2014 Supply & Distribution (S&D) Project Development program and project execution in 2013."
John J. Dompke, P.E.
Lead Facility Engineer, Shell Pipeline Company
Affiliations and Membership

Our View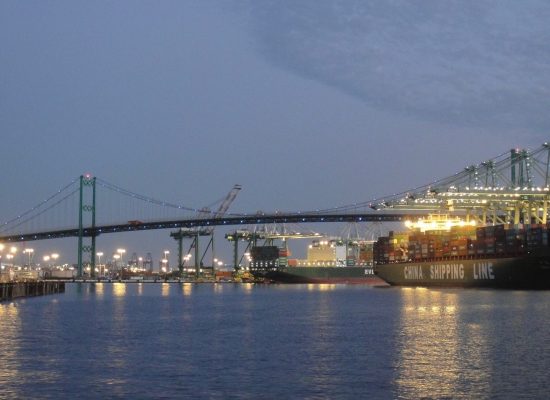 HCBF to Award $5 Million for Technologies to Reduce Port-Related Air Emissions in the San Pedro Bay AreaThe HARBOR COMMUNITY BENEFIT FOUNDATION (HCBF) recently announced its plans to award $5 million for technology demonstration projects to reduce port-related air emissions in the San Pedro Bay Area, specifically in the communities of San Pedro and Wilmington. Funding These funds, […]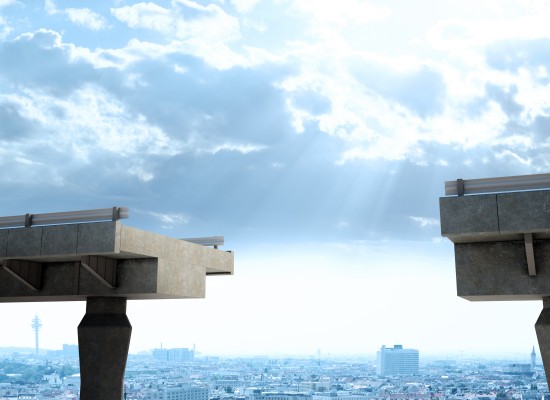 While energy efficiency is extremely important, today's energy landscape requires us to look at the bigger picture.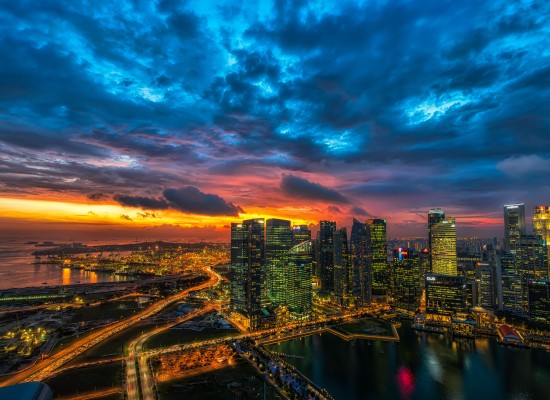 40 years ago, in response to energy crises, energy efficiency (EE) measures were introduced to mitigate petroleum production shortages and associated skyrocketing fuel costs. When the crises ended, the perceived value of EE declined. Fast-forward to the 21st century where climate change and resource depletion can no longer be ignored. Consequently, the magnitude and scale […]
See all our stories
Presentations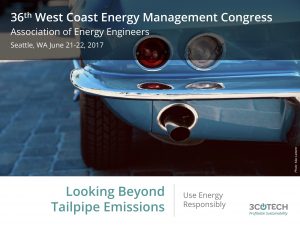 Looking Beyond Tailpipe Emissions presented at the West Coast Energy Management Congress organized by the Association of Energy Engineers in Seattle, WA in June 20-21, 2018