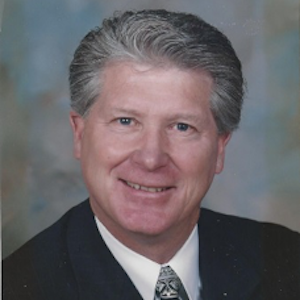 Daryle Bailey
Program Management and Business Development Consultant.
Daryle has over 40 years of experience in management of planning, architecture, engineering, construction, land rights and public agency consulting.  He has directed strategic planning, business development and implementation of major public infrastructure projects.  Business lines include:
Public Works Infrastructure – rail, port and harbor, water, wastewater
Surface Transportation – highways, bridges
Energy – transmission and distribution
Buildings – operation and maintenance
Land Rights – acquisition and maintenance
Department of Defense and other federal agencies
Essential Services Facilities – Fire and Police Stations, Fireboats
An example of Essential Services Facilities included the Port of Long Beach's Two New Fireboats. Daryle was responsible to document the construction management team's and the shipbuilder's compliance with the Port's U.S. Department of Homeland security Grant Program.  He also performed the Port's labor compliance program with the Seattle, Washington shipbuilder and provided liaison between the shipbuilder, the Seattle based CM team and the Port.
Most recently, Daryle is providing professional consulting services to the Port of Long Beach. The assignment will update the Ports Risk Analysis, Assessment and Mitigation and Quality Management System manuals.  The updates will incorporate the Ports new Integrated Project Delivery Guidance document, Quality System and Continuous Improvement processes.